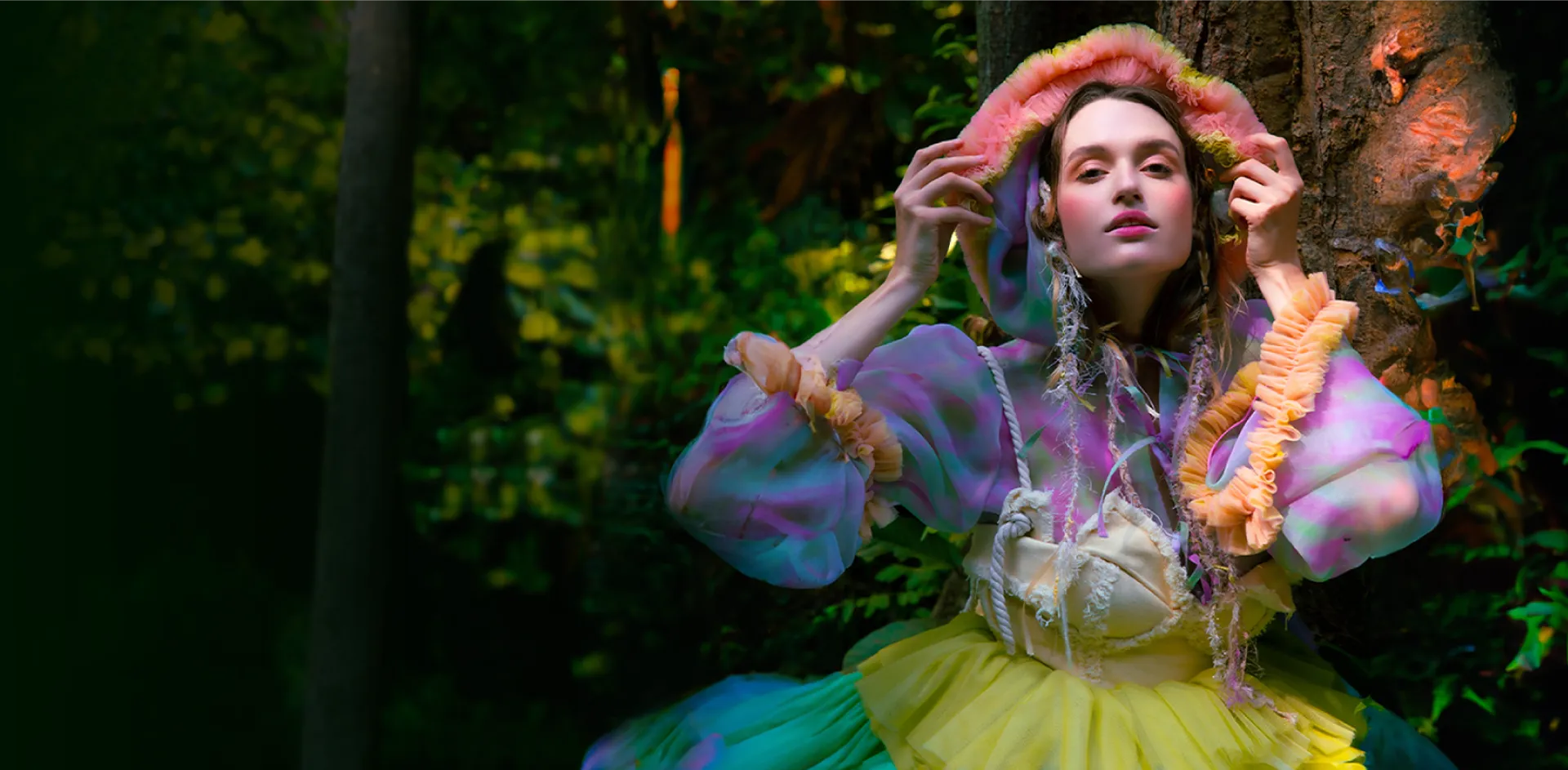 DIPLOMA IN
FASHION DESIGN
& PATTERN MAKING
KP/JPS(R2/212/4/0056)10/29 (MQA/FA1580)
Exploring World Cultures and Fashion Trends
This 3-year programme based on the same syllabus from ESMOD Paris combines the creative element in Fashion Design and the practical or technical skills in Pattern Making, Stylisme and Modelisme which includes the process of draping, cutting and sewing. The combination of these disciplines is what gives ESMOD's methodology its added value and gives its graduates their unparalleled expertise. Students will learn to design and construct a collection of clothing in various domains of the fashion industry, specialising in a specific market in their final year.
Intake
March & September
Location
Bandar Sunway Campus
Accreditation
5-Star College-Based Category
AREA OF
STUDY
Fashion Design
Students will obtain in-depth knowledge on fabrics, colours and trends while learning how to keep up with the industry's standards. They will also learn the basics of marketing which will help them define the target market, enable close work relations and effective communication to produce a successful collection.
Pattern Making
The training at ESMOD schools cover the two principal methods of pattern making – flat pattern making & drape or modelling directly onto the Lavigne Bust (draping mannequin). In this process, students will transform their initial drawings into draping and pattern making that will be used to form a prototype.
Final Collection
The realisation of a personal collection becomes the students' main focus in their third year. They will apply the skills acquired to produce realistic designs in a chosen specialised area of womenswear, menswear or both, discovering and expressing their own individual styles as they learn about trends, materials and detailed research methods.
Jury Week & Fashion Show
To become a professional is to be able to present and communicate personal ideas and concepts. Hence, students will present their collections to a panel of fashion industry professionals to be evaluated. Final year students will celebrate the end of their studies with an impressive graduation fashion show.
Course Modules
Introduction to Fashion Design
Fashion Design
Computer-aided Fashion Design
Current Trends & Forecast
Fashion Photography
Fashion Illustration
Live Drawing for Fashion
Fashion Sketching
History of Fashion
Introduction to Textile
Textile Workshop
Colour Theory
Pattern Making
Advanced Draping
Sewing Skills & Techniques
Sewing Technology
Advanced Sewing Technology
The Business of Fashion
Fashion Show Production
Women's Wear
Men's Wear
Personal Development
Fashion Show
Portfolio Presentation
Contextual Courses
History of Fashion
Language & Communication Skills
French Language
(Note: Subjects offered are subject to change based on the requirements of the Academic Board and MQA.)
ENTRY
REQUIREMENTS
Pass Sijil Pelajaran Malaysia (SPM) with minimum 3 credits (3Cs) including a Pass in Bahasa Melayu and Sejarah; or
Pass Unified Examination Certificate (UEC) with minimum 3 credits (3Bs); or
Pass IGCSE / O-Level with minimum 3 credits (3Cs); or
Pass The One Academy's Certificate in Communication Design OR Certificate from other Institutions of Higher Learning in related field with minimum CGPA 2.00; or
Pass Sijil Kemahiran Malaysia (SKM) Level 3 in art & design field (subject to internal assessment process); or
Other equivalent qualifications recognized by the Malaysian Government; AND
Pass Portfolio Review or Drawing Test conducted by The One Academy for candidate who does not have a Pass in Art subject or without an art subject at SPM level or its equivalent
Explore the complete list of Entry Requirements for domestic and international students here
CAREER
OPPORTUNITIES
The Global Apparel Market is Predicted to Reach US $2 Trillion by 2026
*source: statista.com
In-House Fashion Design Divisions
Fashion Magazine Houses / Studios
Departmental Retail Stores
Apparel Clothing Companies
Fashion Brand Houses / Boutiques
Fashion & Beauty Cosmetic Agencies
Fashion Modelling Agencies
Fashion & Styling Studios
Independent Fashion Label
Fashion Photography Studios
Fashion Designer
Fashion Stylist
Fashion Illustrator
Fashion Buyer
Fashion Director
Fashion Forecaster
Fashion Editor
Fashion Photographer
Fashion Coordinator
Costume Designer
Pattern Maker / Drafter
Apparel Business Owner
Retail Manager
Product Manager
Visual Merchandiser
Fashion Runway Model

OUR CORPORATE AFFILIATIONS & ALUMNI'S CAREER