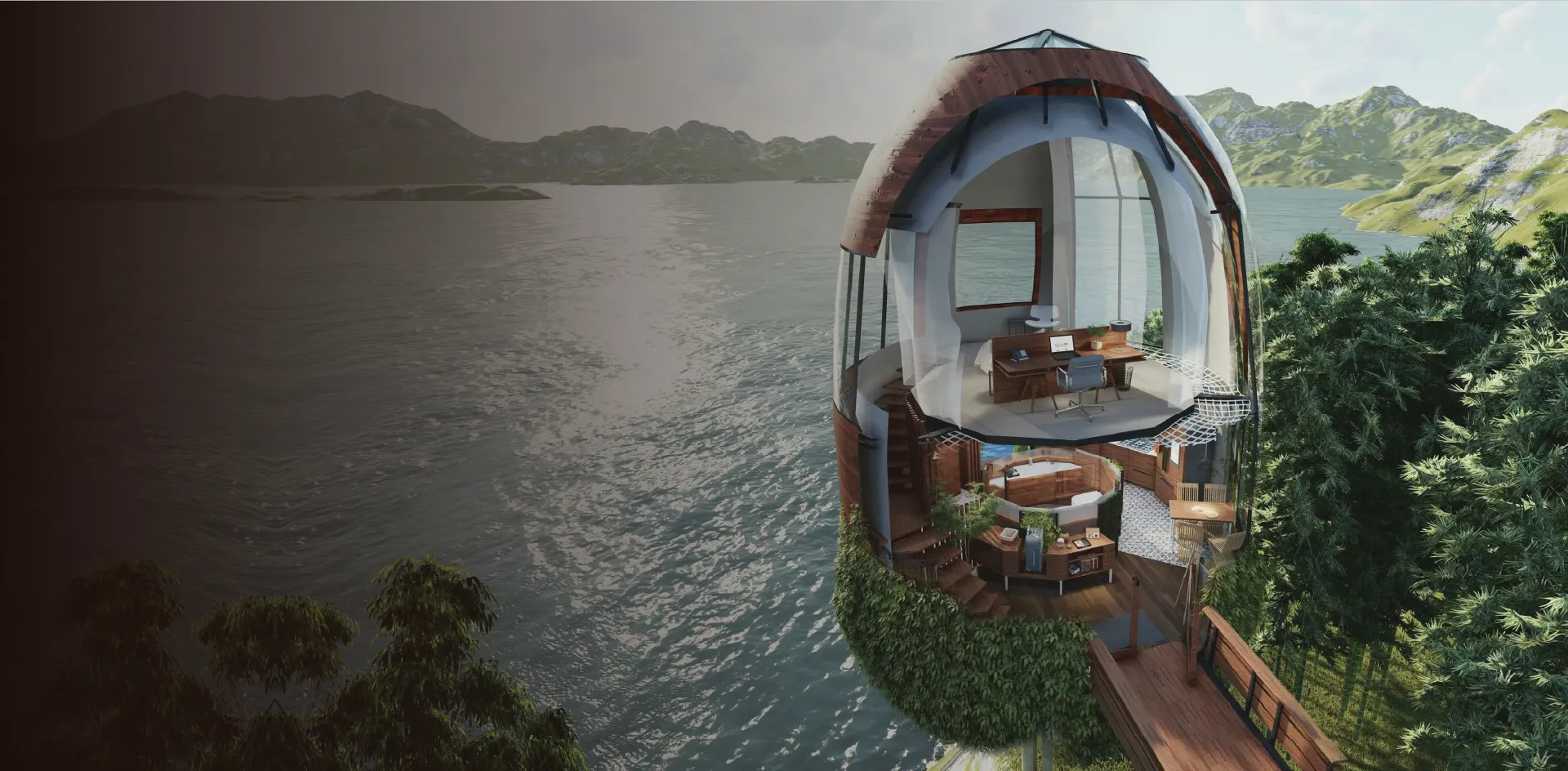 DIPLOMA IN
INTERIOR DESIGN
KP/JPS(R2/214/4/0185)10/29 (A7587)
Designing Spaces That Inspire
Learn the best of both residential and commercial interior design ranging from site study, space planning and interior concept development to lighting and furniture design, learning to identify, research and creatively solve problems relative to function and quality of built environment. Upon completion, you will be able to plan and design commercial and residential building interiors for effective use with emphasis on space creation, planning and factors that affect our responses to living and working environments.
Intake
January, April, August
Location
Bandar Sunway Campus, Penang Campus
Accreditation
5-Star College-Based Category
AREA OF
STUDY
Introduction to Interior Design
All types of hand-drawn sketches used in interior design as well as key design elements such as line, texture, pattern, light & shadow, contrast, brightness and colour are introduced here. Students will also learn architectural freehand sketches such as interior features, landscaping & streetscaping, building & architectural details alongside the foundation of interior design.
Comprehensive Interior Design Studies
Students will undertake lessons in numerous software and programmes to develop, communicate and draw intermediate construction and technical information, ensuring students understand all aspects of producing interior designs following their creativity and ideas, by equipping them with the technical skills required to thrive in the industry.
Industry-Based Learning
Students are exposed to more niche projects through specialised subjects that allow them to identify the design needs that different spaces possess and be able to cater accordingly. They will undergo portfolio preparation and assigned to an on-site interior design project, and work as apprentices in companies to gain practical experience in the industry.
Final Project
For their final project, students will conceptualise, design and produce interior solutions for a myriad of spaces. They will receive a wholesome education comprising of interior design knowledge of various living spaces such as commercial, residential, corporate, tourism and more.
Course Modules
Computer Graphic
Construction Drawing
Creative Thinking
Design & Business Management
Environment Science & Services
Final Project
Furniture and Lighting Design
Industry-Based Learning
Interior & Architectural History
Interior Design
Interior Fundamental Studies
Interior Material Finishes
Interior Professional Practice
Interior Visual
Portfolio
Research in Interior Design
Personal Development
Language & Communication Skills
MPU Courses
Bahasa Melayu Komunikasi I
Business Marketing
Bahasa Kebangsaan A
Culture & Humanities
Community Service
Malaysian Studies
Penghayatan Etika dan Peradaban
Software
Autodesk 3ds Max
SketchUp
V-Ray
Adobe Illustrator
Autodesk AutoCAD
Lumion
Adobe Photoshop
Unreal Engine
(Note: Subjects offered are subject to change based on the requirements of the Academic Board and MQA.)
ENTRY
REQUIREMENTS
Pass Sijil Pelajaran Malaysia (SPM) with minimum 3 credits (3Cs) including a Pass in Bahasa Melayu and Sejarah
Pass Unified Examination Certificate (UEC) with minimum 3 credits (3Bs)
Pass IGCSE / O-Level with minimum 3 credits (3Cs)
Pass The One Academy's Certificate in Communication Design OR Certificate from other Institutions of Higher Learning in related field with minimum CGPA 2.00
Pass Sijil Kemahiran Malaysia (SKM) Level 3 in art & design field (subject to internal assessment process)
Other equivalent qualifications recognized by the Malaysian Government AND
Pass Portfolio Review or Drawing Test conducted by The One Academy for candidate who does not have a Pass in Art subject or without an art subject at SPM level or its equivalent
Explore the complete list of Entry Requirements for domestic and international students here
CAREER
OPPORTUNITIES
The Global Interior Design Market Size is Projected to Reach US$291.6 Billion by 2027
*source: MarketWatch.com
Interior & Architectural Studios
Construction & Development Companies
Furniture Manufacturers
Hotels & Resorts
Housing Developers
Interior Design Consultancies
Lighting Manufacturers
TV Stations
Residential Interior Designer
Commercial Interior Designer
Interior Consultant
Interior Contract Manager
Interior Designer
Interior Stylist
CAD Designer
3D Visualiser
Design Manager
Project Manager
Furniture Designer
Lighting Designer
Colour Consultant
Exhibition Designer
Film, TV & Stage Set Designer
Interior Design Educator
Model Maker
Interior Photographer
OUR CORPORATE AFFILIATIONS & ALUMNI'S CAREER