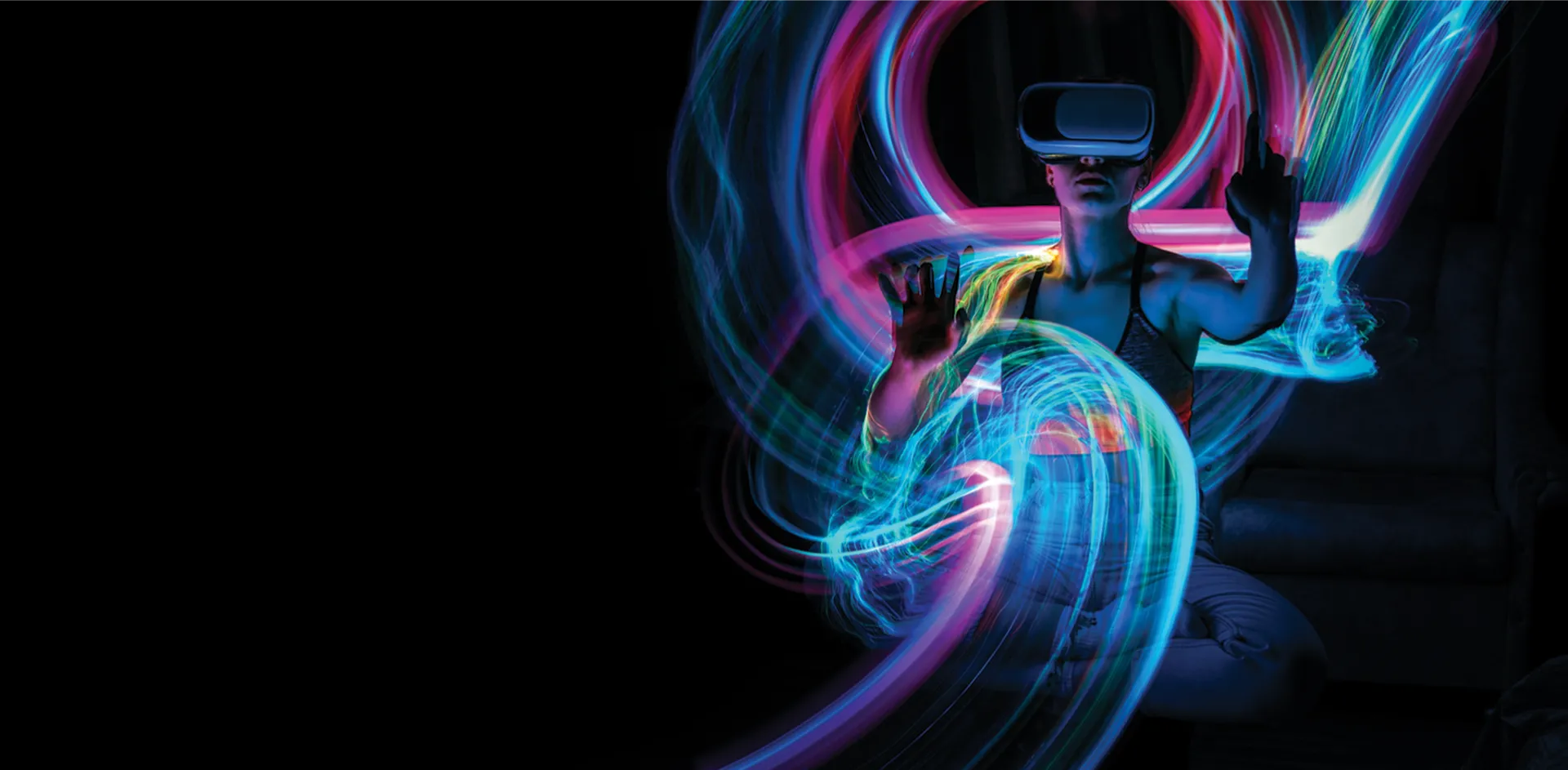 DIPLOMA IN
DIGITAL MEDIA
DESIGN
KP/JPS(R3/213/4/0290)11/28 (A7609)
Unleashing the Power of Digital Innovation
In today's technology-driven world, the demand for digital professionals is growing exponentially. Digital Media Design aims to nurture talents needed for this rapidly evolving economy in keeping up with digital trends. We designed the curriculum to help individuals reach their fullest potential through an education enriched with real-industry experience. Students will be able to acquire and hone the knowledge and skills needed to be a professional in this industry, including that of digital trends such as immersive media, extended reality (XR), experiential design, and so on. Our selection of collaborative networks further enhances students' exposure and confidence in their endeavours. We are committed to witness our graduates go forth into the creative industry as inventors, the changemakers of today and the leaders of tomorrow.
Intake
January, April, August
Location
Bandar Sunway Campus, Penang Campus
Accreditation
5-Star College-Based Category
AREA OF
STUDY
Learning That Pushes Boundaries
Digital Media Design provides interdisciplinary practices in art and design, moving image and interactive design. Our courses and projects value individual perspective development, critiques, visual literacy, digital media fluency, experiential learning and innovation. Students make meaningful and notable contributions in the industry with these comprehensive learnings.
Art & Design
First-year coursework introduces fundamental theories, methodologies and skills central to art and design. Students explore design thinking and processes that engage research, contexts, audiences, visual art, technology, experimentation and play in the construction of meaningful visual forms.
Interactive Design & Moving Images
Second-year courses focus on developing students' sensibilities to define and design connected interactive experiences between people and technology. Students will be able to apply contemporary practices in creativity and technology resulting in the production of 2D and 3D digital motion arts as well as meaningful interactive designs.
Specialisation, Integration & Industry Practices
In the final year, students uncover individual specialisation or sets of interests inside this multidiscipline course in their chosen area of emphasis. Students integrate their learnings with industrial practices to create professional works that launch their careers in the digital-driven industry.
Course Modules
Design Fundamentals
Drawing
Visual Communication
Advanced Drawing
Typography Design
Principles & Practices for Digital Media
Programming Methodology
Perspective Studies
Design Methodology
Interactive Design
Video Production
Web & Mobile Design
Motion Graphic Design
UI/UX Design
3D Motion Design
Digital Fabrication
Integrated Media & Communication
Creative Technologies
Final Project
Digital Portfolio
Industry Training & Practices
Contextual Courses
Language & Communication Skills
History of Art & Design
Survey of S.E.A. Art & Culture
Business & Marketing
Software
Adobe Photoshop
Adobe XD
Adobe Audition
Processing
Maxon Cinema 4D
Blender
Adobe Illustrator
Adobe After Effects
Adobe Premiere
Arduino IDE
Digital Fabrication Tools
Unity 3D
Personal Development
Interpersonal Skills & Development Workshops
Team Building Activities
(Note: Subjects offered are subject to change based on the requirements of the Academic Board and MQA.)
ENTRY
REQUIREMENTS
Pass Sijil Pelajaran Malaysia (SPM) with minimum 3 credits (3Cs) including a Pass in Bahasa Melayu and Sejarah
Pass Unified Examination Certificate (UEC) with minimum 3 credits (3Bs)
Pass IGCSE / O-Level with minimum 3 credits (3Cs)
Pass The One Academy's Certificate in Communication Design OR Certificate from other Institutions of Higher Learning in related field with minimum CGPA 2.00
Pass Sijil Kemahiran Malaysia (SKM) Level 3 in art & design field (subject to internal assessment process)
Other equivalent qualifications recognized by the Malaysian Government AND
Pass Portfolio Review or Drawing Test conducted by The One Academy for candidate who does not have a Pass in Art subject or without an Art subject at SPM level or its equivalent
Explore the complete list of Entry Requirements for domestic and international students here
CAREER
OPPORTUNITIES
The Digital Media Industry's Global Revenue is Projected to Exceed US$421 Billion by 2025
*source: statista.net
Digital Agencies
Web Design Companies
Mobile App Developers
Digital Media Design Studios
Game Developers
Advertising Agencies
Media Agencies
Broadcast Companies
Post-Production Houses
Motion Graphics & Animation Studios
Event / Audio Visual Companies
Retail / Props Design Companies
Corporations (banks, insurance companies, etc.)
Digital Product Companies
Production Houses
Your Own Digital Design Studio
Interactive Designer
Web Designer
Front-End Developer
Game Designer
Digital Media Designer
UI Designer (User Interface)
UX Designer (User Experience)
Digital Product Designer
Art Director
Creative Director
Creative Technologist
Digital Media Producer
Social Media Strategist
Video Composer
Motion Graphic Designer (Mograph Designer)
Film Director
Production Manager
Design Entrepreneur
OFFICIAL
ACADEMIC PARTNER
The One Academy is an Academic Partner of Unreal Engine in Malaysia. The world's most advanced real-time 3D creation tool, Unreal Engine enables game developers and creators access to bring real-time 3D content to life for groundbreaking photoreal visuals and immersive experiences. Unreal Engine prepares students with the skills needed to succeed in game development, architecture, film and TV, automotive, simulation and more through Game Design, Motion Capture, Virtual Production and Immersive Reality.